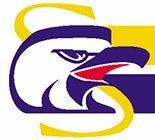 Welcome to Seaquam Secondary Library Learning Commons.
You will find online resources such as databases and e-books that you can access anytime anywhere. The online catalogue can be used to search for a book that is in our physical collection or on our e-book shelf. This site also contains information about what is available at the Library.
If you need help with anything, please feel free to ask. Send an e-mail to seaquamlib@gmail.com
We are here to help.
---
NEW! Ebooks and Audio Books
Open Book Library – Create an account to access free ebooks
TeenBookCloud and AudioBookCloud are easy to use, and feature unlimited access from home. Students can read as many books as they want, when they want, and on any device. There are no check-outs, holds, or downloads. Books are available instantly.
Click on the links for access.
TeenBookCloud – gr 7-12 ebooks database
AudioBookCloud – all ages audiobooks database
Audible.com is also providing some free audiobooks. Stream hundreds of free audiobooks across 6 different languages. Totally free. No sign-ups. No personal information required. No strings attached.